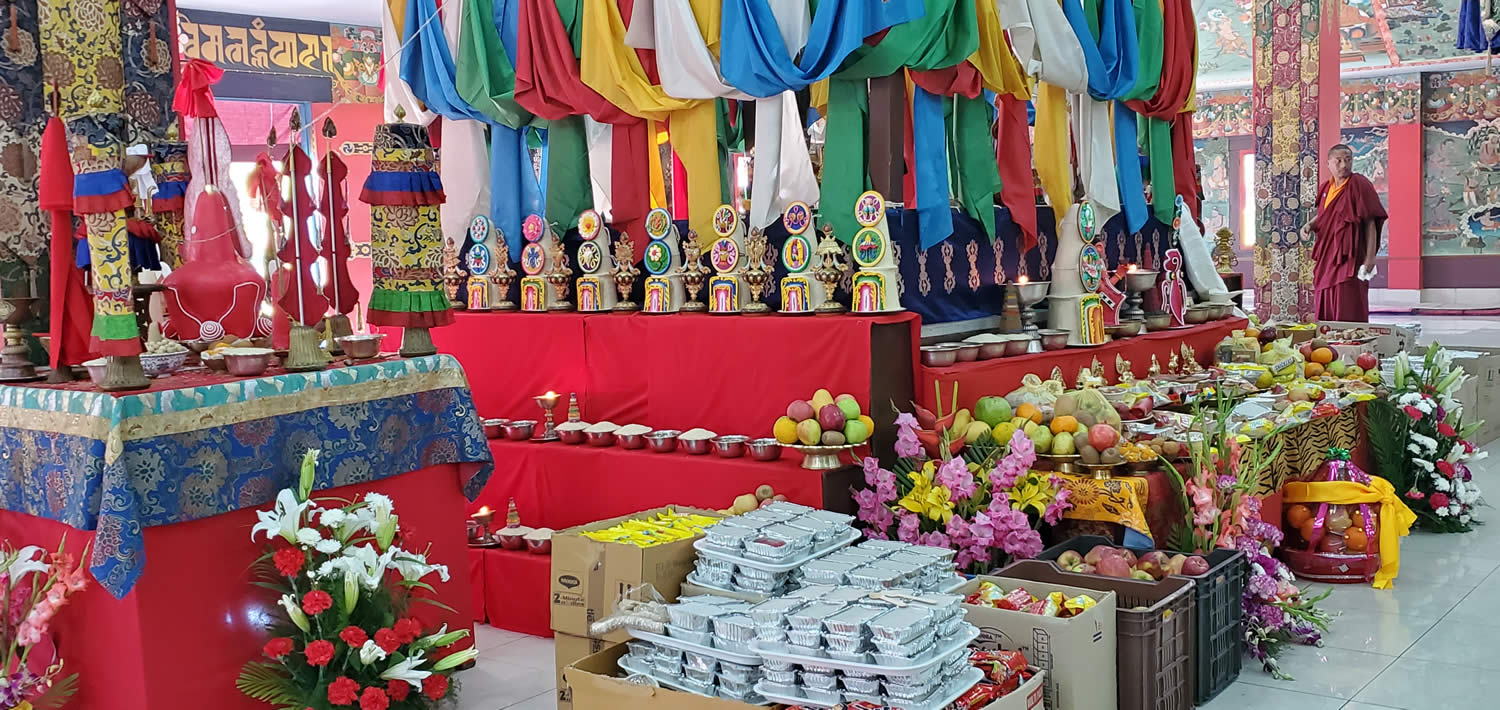 The Thugje Chenpo Drubchen, one of the most important Terma practices of Mindrolling lineage was held at Mindrolling Monastery in India to commemorate the parinirvana anniversary of Kyabje Mindrolling Trichen.
The Thugje Chenpo Desheg Kündü, the Great Compassionate One – The Universal Gathering of the Sugatas is considered one of the most important termas of Chögyal Terdag Lingpa and is said to be of immense importance for the Mindrolling lineage as well as one of the most renowned and profound transmissions within the Nyingma school.
The drubchen was held from 7th Losar day or the 3rd of March through the 9th of March. The Drubchen was presided by Jetsün Khandro Rinpoche, Ven Tulku Dagzer Rinpoche, Ven. Choktrul Minling Uchen Rinpoche, Tulkus, Khenpos and monks of Mindrolling, the nuns of Samten Tse Retreat Centre along with many western practitioners from around the world.
On the final day Minling Sangyum Kushog was in attendance as well as residents of the Tibetan colony for the Marme Mönlam (butterlamp ceremony) when thousands of lamps were offered for the benefit of beings everywhere.
Special prayers for averting the spread of diseases and dispelling of obstacles for the entire world were also performed.
The drubchen was an incredibly auspicious event and all who were in attendance felt tremendously blessed by the occasion and so honored to receive the incredible downpour of blessings that must certainly bring benefit to all beings with the reverberations of this profound sadhana resounding throughout the ten directions.